Our approach is thoughtful, measured and consistent - an unrelenting pursuit. We are dedicated to our clients, going above and beyond.

We don't just seek donors or activists - people are more than numbers. We reach individuals who matter by educating and activating them to be true advocates for your cause.

Pursuing Advocates
For Your Cause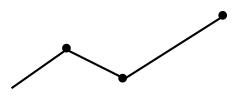 Your cause is bigger than any single event, legislation, or campaign. We focus on the bigger picture and long-term results. We want your cause to leave a lasting impression.