INNOVATIVE, BOLD, AND COMPREHENSIVE POLITICAL ADVOCACY STRATEGIES THAT HELP OUR CLIENTS WIN AND PROTECT THE FUTURE GROWTH OF FREE MARKET AMERICA
Campaign Now is a strategic grassroots organizing and consulting firm that was founded in 2008 by John Connors.
We help issue-based and political organizations develop and execute powerful grassroots strategies. We believe change happens with an army, and lasting change happens with a well-organized army that is motivated to move and speak with a unified voice. With this in mind, Campaign Now grows your grassroots army from the ground up and maximizes its exposure via powerful, proven methods.
John Connors | Founder & President:
John grew up in Northern Wisconsin's logging country in a family-owned timber mill business that his grandparents founded in 1960. In the 1990s and early 2000s, John saw how sweeping changes in liberal environmental and economic policies impacted rural businesses, families, and their way of life. Yet these rural businesses remained unheard and unable to stand up to the people far away who were creating and enabling anti-business policies affecting people's livelihoods.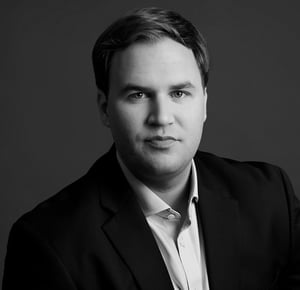 This lack of representation and consideration for rural communities inspired John to become an activist in college and his passion evolved into his role as a grassroots political strategist who helps everyday people engage in our political process.
John earned a Bachelor of Science in Finance and Entrepreneurship, as well as a Minor in Political Science from Marquette University in Wisconsin. He has used this educational training to guide his clients to better understand the relationship between politics and finance and the impact of one on the other. John strives to engage people in becoming more actively involved in both.
In his years as a campaign staffer and insider, John and the Campaign Now team have played pivotal roles in everything from local election campaigns in dozens of states to Presidential campaigns and major national committees. John is a member of the American Association of Political Consultants.
Jackie Connors | Partner & VP of Communications:
Jackie grew up in a suburb of Dallas, Texas, and was raised by "a bunch of Yankees" as one of her southern clients described it. She believes this has helped her connect with and relate to a variety of people from various cultural backgrounds. Her family members have mostly worked in either the manufacturing industry in various executive roles, or in what today is referred to as the mainstream media.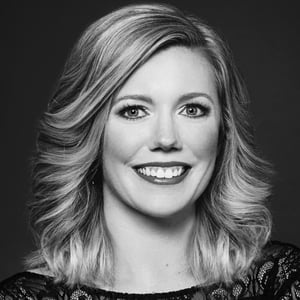 Following in her family's footsteps, Jackie earned a degree in Journalism from the top-ranked University of Oklahoma's College of Journalism and Mass Communication. Ahead of graduating, she was offered a full-time position as a reporter and researcher for the highly regarded D.C.-based publication The Hill, by her former supervisor at The Atlantic's CongressDaily and fellow OU Journalism alumni. This was at a time when full-time job offers in the industry were a highly unlikely occurrence, to say the least.
She surprised herself and others by turning down that offer to take a chance on an exciting opportunity to help launch a new, free-market-focused news bureau in the swing state of Wisconsin. Jackie helped develop this news outlet from the ground up, reporting on Wisconsin state politics via multimedia during a tumultuous time. It launched on January 3, 2011, the day former Republican Governor Scott Walker was inaugurated. She covered the current events, such as the contentious protests and eventual passage of Act 10, also referred to as the Wisconsin Budget Repair Bill, along with the rest of the staff. Their coverage helped counteract the liberal media's slanted depiction of Walker's initiatives by explaining how the legislation would actually benefit the states' budget and constituents. She was soon promoted to become the first digital marketing strategist for the rapidly growing national organization and thereafter wrote the nonprofit's 2012 marketing plan. John, who had consulted with the organization since its inception, and Jackie combined their synergistic strengths to help the nonprofit grow from $6 million to $12 million from 2011 to 2012.
One of Jackie's most noteworthy strategic earned media content initiatives was a groundbreaking story she spearheaded about the 2012 Democratic National Convention speakers. It exposed Bill Clintons' and other speakers' incredible wealth at a time when the Democrats' messaging painted Republicans as rich and insinuated, therefore also corrupt and mean. The hypocrisy highlighted in that story went viral and was picked up by the mainstream media. As the cost of running for office continues to skyrocket and similar hypocritical attacks are made today, the message is still just as relevant and now seems to be at least noticed and mentioned more openly.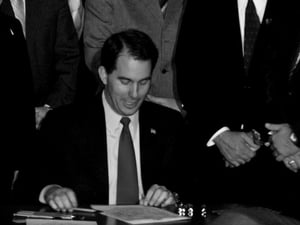 During 2012, Jackie also collaborated with John on content marketing strategies for other free-market groups, such as optimizing a commercial to include a clear and strong call-to-action to vote for Governor Scott Walker in the recall election, which was considered bold and daring at the time for how direct it was. It aired immediately before the election and subsequently contributed to Scott Walker staying in office, among many other efforts.
After the 2012 election, Jackie wanted to parlay the digital marketing successes she achieved in the nonprofit news world into the business world back in her hometown of Dallas. Referred to as the "headquarters of headquarters" due to how many corporations are based in the metroplex, Jackie saw immense opportunity for growth in this market. She worked for Neiman Marcus' New York-based online luxury store, BergdorfGoodman.com, where she learned a lot of invaluable lessons about e-commerce merchandising, digital marketing best practices, and impending changes. She was soon able to strike out on her own and in 2013 launched Digital Marketing Direction (DMD), a content marketing consultancy and agency. Within a few short years, Jackie grew DMD to a level achieved by fewer than 15% of HubSpot partners globally. Jackie has helped grow a variety of businesses via content marketing, including Campaign Now, since she became an official partner to the firm in 2015. Together, Jackie and John subsequently pulled the trigger on investing in the HubSpot software and increased content marketing production. This led Campaign Now to evolve from relying on a couple of larger clients to a diversified business and with a strong upward trend in sales.
Jackie now spends most of her time working with manufacturing-related companies to modernize their marketing efforts via DMD, and is the first one in her family to marry marketing communications with manufacturing. But she continues to be passionate about pro-business and pro-growth policies in Texas and the United States. She is enthusiastic about Campaign Now's narrowed focus on grassroots activism that aims to protect the laws that help keep both the state and nation at the forefront of entrepreneurship and capitalism, and she will offer her high level input and consult as relevant.
Jackie led the rebrand and redesign strategy for Campaign Now, and continues to manage the ongoing content marketing efforts for the firm with John's input and collaboration. She is also pursuing a Professional Master of Business Administration from the University of Texas at Dallas' highly ranked and esteemed Naveen Jindal School of Management.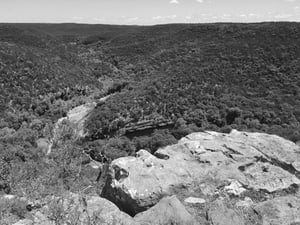 John and Jackie are proud members of the Texas Public Policy Foundation and reside in a small, family-friendly town in the beautiful Texas Hill Country. When not working to advance growth and liberty, you can find them brushing up on history or spending time with friends and family.
Do you have an important free-market related cause you would like to raise real awareness about or enact change for? You can go here or call us at (512) 582-3421 to get in touch. You can also check out Campaign Now's services and results to learn more about how we can help you reach your important goals.