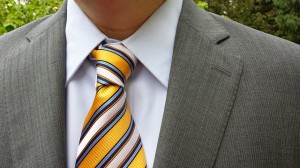 In my previous post on The Changing Dynamics of Associations I addressed the critical problems facing associations: redefining purpose, providing value to members, finding, and retaining members. One big factor that can help associations in all these efforts is adopting business best practices throughout the organization. Now that can cover a great deal of ground. For this post I'll focus on three big ideas:
Adopting Transformative Leadership
Transforming Your Business Model
Harnessing Disruptive Technology
Adopting Transformative Leadership
Transformative leadership must be at the heart of the association. Almost everything else we'll talk about, and much more, depends on leadership that "get's it" and can make things happen. This requires not only executive leaders who can drive day-to-day operations but also carve out the time to develop strategy for the organization, truly innovative "thinking outside the box" strategy. It further requires board members who understand the critical issues facing the association and who can invest the time in helping the staff and leaders address those issues. They also need to recognize their role in hiring and supporting their executive staff.
Seth Kahan at Visionary Leadership conducted an extensive survey on the Future of Association Leadership. He covers a great deal of ground in this summary document but he really drills in on the key issues facing association leadership. Take some time to read through this valuable thinking.
Transforming Your Business Model
"Incremental approaches are wholly inadequate to the speed and intensity of the global challenges facing our organizations." Jeff DeCagna, Associations Now, August 2010, The Challenge of Business Model Innovation.
Jeff De Cagna, Chief Strategist and founder of Principled Innovation LLC, provides an excellent overview of what he calls a "wicked problem" that is profoundly complex and defies ordinary solutions. His quote above is right on the mark. This level of transformative change cannot be done on an incremental, bit-by-bit, basis. It must be truly transformative.
Your association's business model needs to create value for the members and the organization. Traditionally this value for members came from being a part of the association and for the organization came in the shape of dues, book sales, magazine subscriptions, face-to-face events, etc. In the 21st century, merely being a member can no longer satisfy the needs of the individual. Thus, you have a declining number of members along with the resulting declining revenue. The alternatives potential members are using include all manner of online avenues, from Coursera online education, to social media groups, to online conferences and trade shows— most of which are free.
Sadly, there isn't a top 10 listing of the best business models for your organization to pick from and move forward. Instead, you'll need to work with your particular membership base, the potential members, your industry, etc. and build your own. That can be a daunting challenge and provides perspective on that "wicked problem" noted above.
Other aspects of business transformation to be aware of include: innovation in everything; adopting best practices from wherever they are found; outsourcing non-core functions; developing competitive intelligence that moves quickly to provide insight into disruptive changes in your industry as well as in association management; and the list goes on and on.
Harnessing Disruptive Technology
With technology your members have extremely high expectations based on their ongoing experiences with every other facet of their lives. Amazon isn't quite yet delivering products by drone, but it's getting closer. Your members expect this level of high-speed, on-time, ubiquitous service from your association. If they can't get it, they will move on to something else, like a LinkedIn Group that can meet their need to communicate with others in their ever evolving industry, or perhaps it's seeking ever narrowing segments of that industry.
Social media is just one aspect of business best practices that must be leveraged by your association. Another is using Customer Relationship Management (CRM) software tools that help you keep in better touch with your members and engage them in association activities and support. You further need to optimize your email and online conversion of prospects into members. Other online aspects that are ripe for improvement are the growing use of online surveys, webinars, and discussions groups to learn more about your membership so that you can deliver true value.
All these approaches are attempting to use technology to drive improvement rather than disrupt operations.
Balancing Mission and Business Practices
At the end of the day, you also need to step back from your rigorous and relentless pursuit of business excellence and determine what might be interfering with the fulfillment of your mission. For example, there may be some particular program or product you're offering that is highly profitable for the organization. Business best practice would dictate that you focus on this and discard or limit the resources spent on services or products that have limited profitability. Yet it may be those very services and products, unprofitable though they are, that better align with your association's mission.
This requires going back once again to aligning activities with delivering value to the member rather than the organization. It also relies on savvy leadership that can set that fine strategic course to generate business results while fulfilling the mission through service to members.
For deeper study in the area of business models, I recommend spending some time with The Boston Consulting Group's paper titled Business Model Innovation: 10 Lessons from Nonprofits.
I will also note that a best practice is to work with the experts in the field. Look no further than Campaign Now for that expertise. They can work with you on membership recruiting campaigns with data, contact services, text message marketing, direct mail, email marketing, digital development, media advertising, as well as public and media relations. Moreover, they can run a turnkey campaign, provide services to support your own efforts, and/or provide consulting insight. Clients include a long list of nonprofit organizations, associations, and political campaigns.
Contact a specialist today here or call (855)329-4327. Or you can sign up for our special offers and latest news.