We unfortunately live in a political environment that seems dominated by the Left. There are no shortage of examples of well-organized liberal groups suing state and local governments seemingly every time a policy favors anything that would be considered right of center.
Here are just a few examples I found.
Liberal group files open meetings lawsuit against secret panel studying Wisconsin justice's impeachment

Atheists Slam 'Indoctrination,' Claim Victory After Teacher Reprimanded for Sharing 'Prayer Cards'

Minocqua Brewery SuperPAC aims to end private voucher schools in new lawsuit
These groups are everywhere, and they are effective. That's why it is so nice to see conservative organizations taking the same approach; using effective litigation to fight government overreach and corruption.
The group I'm talking about is Wisconsin Institute for Law and Liberty.
Fighting back against liberal policies and corrupt government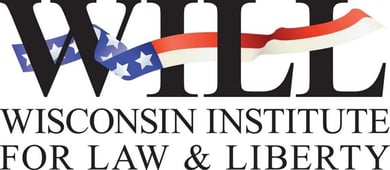 The Wisconsin Institute for Law & Liberty (WILL) is a non-profit, public interest law firm and legal center based in Milwaukee, Wisconsin. Founded in 1997, WILL is dedicated to advancing the rule of law, individual liberty, constitutional government, and a robust civil society through litigation, education, and participation in public discourse.
WILL's work spans a wide range of issues, including:
Individual Liberties:

WILL defends the fundamental rights of individuals, including freedom of speech, religion, and association.

Equality Under the Law:

WILL fights for equal protection under the law for all people, regardless of race, sex, or other protected characteristics.

Constitutional Government and the Rule of Law:

WILL promotes the principles of constitutional government and the rule of law, which protect individual rights and limit the power of government.

Economic Freedom:

WILL advocates for policies that promote economic freedom and opportunity, such as limited government, free markets, and sound fiscal policy.

Education Reform:

WILL seeks to improve the quality of education in Wisconsin by promoting policies that empower parents and students, and hold schools accountable for results.
WILL has a strong record of success in litigation, having prevailed in roughly 80% of its cases. The organization has also been recognized for its educational and public advocacy work. In 2016, WILL was named the "Outstanding State-Based Think Tank" by the State Policy Network.
Indeed, WILL has become a major thorn in the side of liberal Democrats and their never-ending quest to impose leftist policies across the state. For example, when the Biden Administration was unwavering in its goal to mandate COVID-19 vaccinations for healthcare workers, WILL stepped in and successfully litigated the clear and outrageous overreach of the federal health bureaucracy.
But while examples of high-profile cases successfully litigated by WILL are many, they are perhaps most effective, and most needed, in small local cases where government corruption and malpractice is most closely felt by citizens.
WILL gets involved in small-town government malpractice case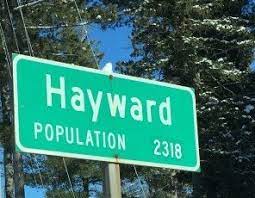 Back in April, the town of Hayward held a special town meeting. However, due to an obscure statute, the town board did not give advance notice to citizens and took advantage of the opportunity to pass three extremely controversial resolutions. Those resolutions included approving $15 million for a building project and re-organizing the structure of the town board. Only 32 Hayward residents were in attendance.
In response, Brenda Dettloff, a resident of Hayward, engaged the Wisconsin Institute for Law and Liberty.
"The Town of Hayward is denying citizens open, accountable, and transparent government," said Dettloff. "Before significant updates to town infrastructure and amenities are made, taxpayers deserve to have their voices heard. Because of that simple fact, hundreds of Hayward citizens, from across the political spectrum, are speaking out as one voice and demanding a true public meeting of the People to properly vet the pending resolutions."
WILL responded by sending a letter to the Town of Hayward demanding that the board provide proper notice to citizens ahead of a new special meeting.
"No town government should defy the law and ignore their constituents, but Hayward is attempting both, said Skylar Croy, Associate Counsel for WILL. "They have been provided multiple petitions from residents, including our client, and their lack of action cannot stand."
Eventually, WILL filed suit against the town of Hayward earlier this fall and in response, the town finally agreed to hold a special town meeting where the voices of citizens could be properly heard.
While this case may have been a low-profile one for WILL, it is critically important work. Without the legal assistance of WILL, citizens of the town of Hayward would have had no say in a massive infrastructure expenditure, effectively making them subjects of the town rather than tax paying citizens. In a national political environment where government corruption is rampant, and leftist legal groups litigate their will onto the American people, it's comforting to know that patriotic organizations like the Wisconsin Institute for Law and Liberty are effectively fighting back on the side of freedom.