Political campaigns are measured through their success and failure when raising money. A great candidate who can raise money builds grassroots support from a wide variety of constituents, donors, and political action committees (PACs). This shows that a candidate is serious about running for public office and has the support to be successful.
While nothing trumps calling donors on the phone or in person, every campaign should work to build an influential fundraising presence online. From building a prospective donor list to timing when to ask donors for money, raising money online is a puzzle with many pieces.
Here are 10 tips to help your campaign:
1) Build a Prospective Donor List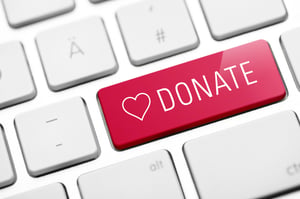 Whether from events, volunteers, or paid email lists, every campaign should work to build a potential donor list. Micro-donations are a popular trend among national political campaigns to raise money online. Running an email campaign by asking a large group of potential donors to give $2 or $5 has the ability to help a political campaign in many ways. For one, the candidate gets name recognition. Second, asking for smaller donations means you can come back multiple times to ask for money. Lastly, the candidate can build a strong grassroots following by asking for a "normal" amount of money.
2) Email Campaigns
Rather than relying on donations from a campaign website, email campaigns will put donations directly into someone's inbox. It is important to plan out an email campaign for raising money online. Consider deadlines, absentee ballots, voting times, and other important events that shape an election. Also, make sure your messaging is timely and not recycled.
3) Raise Money on Social Media
In the past few years, we've seen the tremendous growth of social media. Facebook and Twitter are changing the way we communicate with each other. Political campaigns should take notice and be heavily invested in courting social media users. Building specific advertisements on Facebook, Twitter, and Instagram are crucial for raising money online, especially with younger donors. Buying ads on social media is one of the cheapest types of advertising, but be sure to do some homework before sinking the campaign budget on Facebook. Social media platforms have strict requirements for ads.
4) Work Out a Deal With a Third Party Payment Vendor
One of the biggest mistakes a political campaign can make is using the wrong platform to receive donations. Payment gateways, merchant accounts, and reportable donation receipts are all key parts of raising funds online. Using a vendor with incompatible software could create problems for the campaign down the road. Use a vendor specifically built for fundraising online instead of a cheap option that may record information incorrectly.
5) Raising Money Online Is Not the "End All Be All"
Raising money online absolutely needs to be done. But online donations are not a send it and forget it type of system. In fact, they are a small part of the larger fundraising process of a political campaign. Candidate phone calls to major donors, event donations, and all other forms of traditional fundraising should still be front and center in all campaigns. Building a robust system of raising money online does not excuse a campaign or candidate from doing more fundraising.
6) Timing Is Everything
What's the best way to raise money online? Be smart about asking donors. Whether you want $5 or $500, highlighting fundraising around big events could be the final push a voter or donor needs to give money. Get a big endorsement from the local chamber, school board, or Congressman? Email the prospective donor with the timely news, and ask them for their financial support. Timing an "ask" with good news or an important current event could be the small difference maker for getting a donation.
7) Be Persistent
Much like good timing, being persistent is another key to raising good money online. Think about how many times it takes a potential voter to become familiar with a candidate through direct mail—some experts put that number as high as 10 to 12 mail pieces. Raising money online is no different. In fact, the campaign is fighting for recognition on a computer screen with a lot going on: other ads, pop up videos, etc. Email, ads, and call-to-actions may take countless tries before a donor notices it. Unless someone unsubscribes from a list, the campaign should also assume it has the green light to talk to them.
8) Get a Good Design
There is no excuse to have bad graphics. On anything. Website, email, donation page, thank you email, etc. The graphic design should never be a problem.
9) Think Outside the Box
One of the good things about raising money online is content can change cheaply without sacrificing quality. Potential donors can be contacted by email, then a video, then a Facebook graphic. Or the candidate could host a virtual town hall or a live chat. There is almost no limit on the type of virtual content a campaign can use to talk to voters—and this should apply to the fundraising side of things as well.
10) Last Minute Donations Are Not Necessarily a Bad Thing
Another great feature about raising money online are the timelines. On the night of a primary, important debate, or right before an election a candidate can go on the offensive and ask for money. In the online world, a last minute fundraising blitz could be a good thing.
Raising money online is not an exact science. There are many different ways campaigns can work to meet their fundraising goals. While it may not be the only part of the fundraising puzzle, online fundraising is an important tool that should be consistently used throughout the election.