Keeping volunteers engaged is always a challenge throughout the campaign season. One of the most challenging times to motivate and retain volunteers is during the winter season. Too often campaigns are battling against time commitments, slow schedules, and poor weather. Below you will find a few tips to help keep volunteers active during this typical sluggish season.
1. Keep Volunteers Busy and Recruit More Help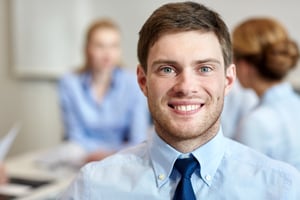 It might be tempting to have volunteers canvas neighborhoods or start contacting people by phone, but try to keep these efforts light and cheerful. As an alternative, attend county and local GOP parties to meet local stakeholders. This also serves as a great opportunity to recruit volunteers and circulate nominations papers. Gather as many signatures as possible, not just the minimum. Encourage volunteers to begin building lists of prospective donors and supporters, or research hot-button issues in the community. Reach out to local Young Republican or College Republican groups if there is a community college or four-year university in the area. Volunteering on a political campaign is great experience for college students studying political science or public policy. While volunteers may be in short supply during the beginning of the year, this is a great opportunity for the campaign and candidate to build an expansive volunteer network.
2. 'Tis the Season…for Community Service
Whether it is working in a soup kitchen, volunteering at a charity or non-profit, or hosting a toy drive, community service serves as a great visual for constituents and the media. More importantly, it has a real-world impact for those less-fortunate. Organize volunteers to help at a food pantry, habitat for humanity, or another community organization. This serves as a great team-building exercise and will give candidates and volunteers much-needed face time with constituents.
3. Bring Together a Party and a Good Cause
This time of year is a great time to bring volunteers and the community together for a good cause. Don't just host a party—combine it with a good cause: a food drive, toy donations, or an open house are all great community events and valuable experience for staff. These events could be the first interaction between volunteers, the candidates, and future voters. Use the gatherings as a time to talk to the community and come together for a great cause.
There's much to be done by way of volunteering during the winter season. Time restrictions could put a damper on volunteer work, but this could be a time to build the volunteer base. More importantly, volunteers and the candidate can use this time to engage with the community. Use this time to build volunteer lists and reach out to local political groups.
Read more about Campaign Now's grassroots marketing expertise or get in touch with a specialist today.