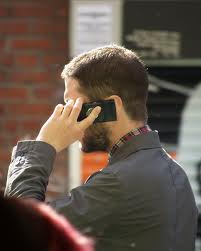 We recently wrote about how voters are ditching landlines for mobile phones. It's a big problem for campaign managers and professionals who survey and contact voters. It's also an inescapable reality. Because of this trend in phone preferences, you now need to know about new regulations that affect reaching voters on their mobile phones. One of those rules is the TCPA.
What's the TCPA?
Recently, the Federal Communications Commission enacted new regulations on how telemarketers or anyone conducting telemarketing, such as call centers, can reach voters. The FCC has put these regulations, part of the Telephone Consumer Protection Act, in place to disallow call center operations, like those campaigns use to reach their constituent base, from contacting people via cellphone. Auto and predictive dialers, which place prerecorded messages to randomly generated phones, are prohibited under the new regulations. The FCC now requires prior express consent from the caller before any organization can send soliciting calls.
What should you do?
Organizations found violating these regulations are subject to citations and fines. So what should campaigns do? Because the fines are high and there's a lot of grief that can go along with calling a voter on a mobile phone with the wrong technology, the simple answer is to move toward compliant dialers and quality preview or other manual dialers. Options include switching to VoIP technology that allows a 1:1 dialing ratio, like Campaign Now's Victory VoIP system, Home Base technology or hiring a call center with specific preview dialing technology. It's worth it.
More on FCC and TCPA compliance
Looking for more information? Here's are the detailed resources if you want to learn more about the updated FCC TCPA regulations.