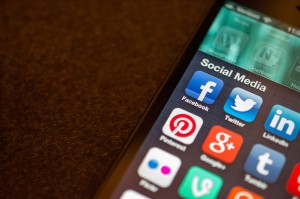 Chances are you've heard about Vine. It is the up and coming video platform with a unique niche: users access short bursts of video. Perfect for getting quick blurbs to the public. Vine is often showcased via Twitter, which bought the company two years ago.
A few folks have used Vine specifically to create and promote their personality brands. Sixteen-year-old Nash Grier cultivated a following on Vine on his own and now boasts over nine million followers. Celebrities don't dominate Vine like they do Twitter. This platform is about personality, creativity, and a willingness to experiment—maybe even make some news.
It's perfect for campaign-ready politicians who want to think outside the box, capture unique moments, and reach out to a new kind of audience. With only six seconds to fill for each Vine, it's not about how many words you can fit in, but what you can say and how you can say it powerfully in a jiffy.
Vine recently added the ability to upload video taken previously so this will help if you have footage of something you'd like to include already.
Facts about Vine:
More than five tweets per second contain a Vine link.
A branded Vine video is four times more likely to be seen than a regularly branded video.
One of the most downloaded apps of 2013 and it saw a 403% growth last year.
Over 100 million people watch Vines every month.
Every time someone views your Vine video, it's called a "loop."
Vine Videos For Campaigns
Like other social media tools you use for communication, Vine is just one piece of a larger pie. Take every piece of content or information you have and figure out how to use it properly on Vine. There's always an adaptation to be made. Start following accounts that now their stuff and mimic the successes you see there. It won't be long before you are being listed as an example in how to do it right too.