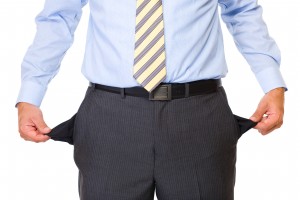 Raising money, lots of money, is essential to running a successful political campaign. And raising money online is a key component of a broader fundraising strategy.
You know this already.
You probably also know that national campaigns cost billions of dollars, with prices rising year by election year. In fact, for the 2012 congressional campaigns, candidates went through a total $3.66 billion, an increase of almost 68 percent since 2002, when $2.18 billion was spent, OpenSecrets.com reports.
When broken down into fundraising, the numbers are even more impressive. Successful House members of the 113th Congress raised on average $1.69 million, or about $2,315 per day, and winning Senators averaged $10.48 million, or $14,351 in daily donations, according to the research group Maplight.org.
Clearly, you want the broadest possible reach for the greatest possible number of donations. This means raising money online, where 87 percent of adults across the United States can be found today, the Pew Center reports in a January survey. (Even among people age 65 and older, the group least inclined to troll the web, a decisive majority, or 57 percent, now use the Internet, Pew says.)
There are many important points to consider when setting up an online donation system. Here are the more essential ones, below. (You might recognize some from our earlier nonprofit post, Best Online Fundraising Tools for Nonprofits of Every Size. While there is definitely some overlap, there are some distinct differences, as well.)
• SECURITY Donations taken over a website or via a mobile device must be secure and encrypted, and a donor's information protected. Such features are standard in most fundraising platforms available to campaigns, and we discuss three of the better ones below.
• BRANDING You want a system that easily adapts your campaign's brand to a donation landing page or comes with a donation form that's easy to embed in your campaign's site and in mobile apps. One on-target example is that of Senator John Cornyn of Texas, which briefly restates his positions (balanced budget, pro-life), ranking by key organizations (the NRA), and goals (Keep Texas Red).
Remember, too, to include calls to action on all your pages, like asking for names and email addresses to send the latest campaign news.
• EASE OF USE You want absolutely no barriers here. A good system will be easy for donors to use and fully mobile-optimized for tablets and smartphones, as well. The better ones also include donation buttons with specified amounts, encouraging people to possibly give more than they might otherwise have, and walk donors through the steps for giving.
Donation pages that have instant "login" buttons for supporters already engaged with your campaign are a plus. The donation pages for Sen. Cronyn and Wisconsin Gov. Scott Walker give a look at these buttons.
• CRM and REPLY MECHANISM INTEGRATION You need to track and record donations to comply with federal and state election reporting laws, and to make sure no one exceeds donor limits. This is a must for every campaign. But you also want a system that integrates receipts with reply mechanisms, so that donors can be personally thanked for their support and encouraged to continue giving through tailored mailings. A good CRM, or customer relations management, system collects essential information and shoots out thank yous, combining the power of mass marketing with the appeal of personal attention.
• DISCLAIMERS Along this line, your campaign donation page is required by law to list legal and political disclaimers, like those stipulated here by the FEC. Again, this is an absolute must. For an idea of how they can be tucked onto the page, check out either Sen. Cornyn's or Gov. Walker's donation pages.
• FAST SETUP Finally, you want to get your page up and running as quickly and easily as possibly, without complicated add-ons or extensive training.
With this last point—and the other five—in mind, here are three systems we recommend for political fundraising online:
1. ANEDOT
Anedot (an anagram for donate, according to its founder) is a system made specifically for politics, and it users include Louisiana Congressman Bill Cassidy, currently running for a Senate seat. (His donation page can be found here.) Anedot matches each of the six criteria we specify above, from ease of use and embedded donation pages to full and transparent reporting. It has a fully integrated CRM for customized thank yous, and it also offers a mobile app for collecting donations in person and on-the-go. (The app also scans credit cards, so donors don't have to punch numbers on a small screen.)
Its social network features are largely limited to Facebook and, to a lesser degree, Twitter, and donations can be made directly from a campaign's Facebook page. Facebook, it's worth noting, is the most popular social network in the world, and its users, according to another Pew report, are more politically engaged than other social media users.
Anedot charges 3.9 percent plus 0.30 cents per donation, which is a competitive price.
2. RALLY.ORG
The Rally.org system, created by the company that built Piryx, is a favorite, and particularly excels at integrating social media and social-sharing features with campaign donation drives that use storytelling, photographs and videos. If your campaign plans to rely on visuals and fundraising stories, or crowdfunding, Rally is worth a closer look and, possibly, its higher per donation price. A nice feature of its mobile app allows for pledges, and sends email reminders to those who pledge.
Its platform is Piryx, which is easy to use, secure, and has a well-integrated CRM, allowing for customized donations and thank yous. You can tailor the information requested from donors to meet reporting requirements, and can add legal compliance statements to your landing page.
Rally charges a 5 percent transaction fee plus card processing fees (2.9 percent + 0.30 cents) per donation, which is the highest of our three. For that reason, Rally might appeal to larger and more sophisticated campaigns able to make good use of social media.
3. DONORBOX
Donorbox.org is a great tool and one of the few in its price range to offer embedded or fully customizable, white-label donation landing pages to promote your campaign and fundraising drives.
It meets most of our requirements, from ease of use to security (Stripe is its payment processor). It does not come with a CRM system in place, but third-party options for a system that interfaces with Stripe are available.
Donorbox has no transaction charges for the first $3,000 collected each month, and a 2.9 percent plus 0.30 cents processing fee per donation. Its monthly transaction fee is 2 percent after the $3,000 limit is reached.
4. BUILD YOUR OWN
Building your own system is costly upfront, with prices ranging from $300 to $1,500. However, for campaigns with the time and money, it provides for superior customization and promotion of your campaign's brand, the possibility of lower transaction charges, a secure SSL and fully integrated CRM.
A fully customized system is best for larger campaigns with the time and know-how to build their own.
We wish you success on the campaign trail, and the best of luck in raising the money you'll need to win!
Do you have questions about the donation system you're using? Or are thinking of purchasing one, but still have questions you'd like to run by a specialist? Great! Contact Campaign Now here or by calling (855) 329-4327, and one of our specialists would be glad to help.

Grace M Frank is a freelance editor and writer, and the owner of Frank Communications, www.frank-comm.com. She worked for many years as a reporter and staff editor at leading newspapers, including The New York Times, the International Herald Tribune, and The Tampa Tribune, where she covered education, government, and health issues. She holds a bachelor's degree from Rutgers University in political science and a master's from the University of Chicago in international relations. In her free time, she enjoys bike riding, books, good food, and blogging.