Social media was never really "free." It always took an immense investment in time and talent to put together quality content like blogs, posts and videos, and to market them well across social channels.
Now, add money to the mix. The social stage is becoming more crowded, so the cost of playing there is going up.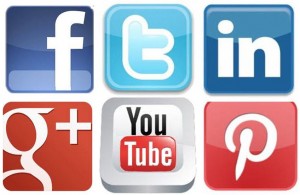 This isn't a surprise. Facebook, which led the trend with its Edgerank algorithm, is a business, too. It has bottom-line reasons for restricting organic search, or the reach of your campaign's home page and posts because of their relevance to a given search. Organic's reach on Facebook was at 6 percent in February, down from 16 percent in December 2012, a study by the ad agency Ogilvy reports.
Buying ads on social media is now the price of campaigning — or doing any business — there. But greater reach makes it worthwhile.
Why Social Reach is Important
Reach is the number of users of a social media platform who see your posts on a search results page or in their news feeds; it's the spread of a conversation your campaign started. When used as a measure of traffic — viafree tools like Google Analytics or other means of A/B testing — it helps you to see the effectiveness of your efforts.
The greater your reach, the stronger is the credibility of your message across social platforms. You gain notice by getting noticed—both among users and the algorithms at work in search engine ranking. (Yes, they still are at work, and thrive when used in combination with a wider marketing strategy, like ads.)
And reach is important because social media users are a campaign's natural audience. According to the Pew Research Center, people who use social media each day are much more politically active than others on the Internet. They're 2.5 times more likely to attend rallies, 57 percent more likely to try and influence another person's vote, and 43 percent more likely to say that they will vote. The better your reach, the more likely you are to plant your candidate's name and story and message before hundreds, very possibly thousands, of potential supporters, donors and voters.
5 Tips for Promoting Reach
Tried and true political advertising practices—eye-grabbing visuals and engaging and relevant content—hold for social media, too. The challenge is in adapting them.
Here are our tips to help get you started:
1. Experiment Across Platforms and Ads
Of the three types of reach (organic, viral and paid), there's only one that you have control over: paid reach.
Content, or native, ads like Promoted Posts (Facebook), Promoted Pins (Pinterest), +Posts (Google Display Network), or Promoted Tweets and Accounts (Twitter) work by placing prominently and often in a user's feed or search results the blogs, events and other content you choose to promote. Purchased media, conversely, is akin to banner ads that announce your presence, or an event you've organized.
Set a budget—ad budgets do well on social, with its pay per click features and prices below traditional rates—and a timeline for measuring an ad's reach. Create two or three versions of an ad for, say, a rally or the candidate's position on a hot-button issue, and test them within a social platform and across platforms.
Here's a free guide for advertising on Facebook andanother for Twitter; the broader points apply across social platforms.
For efficiency, also make use of available tools like Power Editor for Facebook ads and Google Analytics.
2. Define Your Audience and the Social Platforms They Use
This sounds obvious, but it's key: If you don't know the people most likely to share your campaign's platform and candidate's message, and don't advertise on the platforms they're using, you won't reach them.
Study the demographic data each network collects—and shares with paid advertisers—when tailoring your ads. Social networks collect a lot of information on their users, from gender, age and geographic location to, often, interests, hobbies, education and employment history. Use that data not only in framing your ad, but in coming up with content for your posts, too—and in targeting both of them to different audiences.
While you're at it, use thesedemographics to choose the platform that's best for your campaign. Pinterest and Vine, for instance, appeal overwhelmingly to women, and women are the majority of Facebook and Twitter users, too. Men are most active on Google+, LinkedIn and YouTube.
3. After You Reach People, Work on Engaging Them
The larger the number of people who see your candidate's posts (on a Facebook page, Twitter stream or Pinterest board), the better your chance of getting them to engage with you. Engaged viewers are the ones who follow or like your candidate; click to open and read your posts; and spread messages by sharing them with family, friends and colleagues (viral reach).
Include calls to action on all your content, but especially on paid ads. Link your ads to landing pages with registration forms and other ways of collecting names, email addresses, and other information.
4. Use Share and Follow Buttons, and Hashtags
The more you help people to share and explore your content, the wider your social reach and the better your engagement.
Put share and follow buttons on all your assets, whether home pages, blogs, emails or contests, whenever you reach out to an audience. And be sure to use hashtags on events so viewers can promote them for viral reach.
Make certain these buttons are prominent on mobile sites, too.
5. Be Visual and Stay Human
Post plenty of behind-the-scenes photos and videos of your campaign when promoting your message. Use shots of volunteers hard at work to encourage others to join your cause. Post candid or funny moments on the campaign trail to keep your candidate approachable and human.
Social media, after all, is entertaining as well as informative media. And its reach is huge.
Interested in incorporating targeted online data that corresponds with your direct mail data for your next social ad campaign? Message us here or give us a call at 855-329-4327 to find out more about our data appending services.

Grace M Frank is a freelance editor and writer, and the owner of Frank Communications, www.frank-com.com. She worked for many years as a reporter and staff editor at leading newspapers, including The New York Times, the International Herald Tribune, and The Tampa Tribune, where she covered education, government, and health issues. She holds a bachelor's degree from Rutgers University in political science and a master's from the University of Chicago in international relations. In her free time, she enjoys bike riding, books, good food, and blogging.