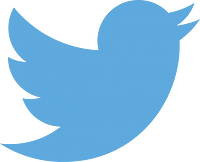 Twitter chats are a great way to stir up buzz for a person, campaign, product or whatever if it is you'd like people to talk about. Because Twitter is in real time, it's not hard to get folks to participate as you conduct the chat.
But the key to a great Twitter chat is preparation — so before you begin, check out these 11 steps to a successful chat.
Together, they explain all that what you need to do, and the processes you need to put in place, well before you start the conversation.
The 11 Steps to a Successful Twitter Chat are:
Step 1: Decide the Chat's Length. A good Twitter chat is usually one hour. You can do it for 30 minutes if you prefer or are worried it will go for too long. I find that people do get into them, though, and an hour-long chat is usually no problem if you have committed tweeters.
Step 2: Choose Your Time. Make sure there are no other major events (or other relevant Twitter chats) being held at the same time or near the time you are planning yours. You don't want to wear the target audience out, and it does take time and effort for folks to participate.
Step 3: Select a Hashtag. You must create a relevant hashtag for the event. It's best to go with the easiest hashtag you can. For example, a Twitter chat about a new patriotic video you are promoting might be #FlagChat. The hashtag is essential so that when the chat begins, folks participating use it to segment the entire conversation into its own category in real time. Tell participants to login into Tweetchat and search for the hashtag to follow the conversation.
Step 4: Decide Who's the Host(s). One person or brand's handle must be the "host" of your Twitter chat. This person will ask the question, keep the conversation going and change up the subject matter. I recommend having two people on this handle — one to keep up the conversation and the other to handle replies from participants, RTs, questions and the like.
Step 5: Pick a Star Guest. This doesn't have to be a celebrity — just someone of note relevant to your subject matter. An expert or analyst on your issue, a member of Congress or other notable person would be great to use as a promotional guest, because people will know they are talking with someone who has credibility.
Step 6: Have Chat Support. You will want to get a commitment from 3 to 4 people who can help to run the conversation. A way to do this is to segment the chat into subjects to cover, and ask each person to take a subject as his or her own, asking questions, replying, retweeting — doing everything that keeps the momentum going. These will usually be people who are relevant to the chat in some way — writers, bloggers or others of influence who can be counted on to have something valuable to contribute.
Step 7: Prepare Your Subject. You must have an agenda prepped. In the video example above, you might want to plan out 4 segments of 15 minutes each, and each with its own messaging point. This way, you don't tire of talking, or go on about one particular thing for too long.
Step 8: Prepare Your Questions. Plan out several questions for each segment so that whoever is leading the chat can have something to draw from if the chat starts to lull. You can always re-energize the chat with a great question and follow-up contributions.
Step 9: Work Invitations & Promotion. Try to set up your Twitter chat at least a week in advance. You want commitment from your core team and to start creating buzz so people can get it on their calendars. Create a well-designed invitation with all the details, including date, time, hashtag, participants of note and the reason for the chat. I recommend a 5 W's format so it's easy to read. Don't put a lot of text!
Step 10: Offer a Reward Incentive. Draw people to your chat with a reward incentive. For example, announce that 2 people from the Twitter chat will be randomly selected to win a free copy of the video or a $10 Starbucks gift card. That is a huge draw, because people love to win stuff!
Step 11: Do Post-Chat Follow-up. Twitter chats are a great way to draw new people in. Make sure you save the handles of those who participate, and thank them later by their handle. Thank yous are important, and so is gathering handles — you can start to interact regularly with these people, who are already interested in you or your cause, and draw them ever closer.
In other words, they're on your radar screen, and YOU are on theirs. Success!
Twitter chats do take some work, but if done well, they promise plenty of rewards. Do go ahead and, following these steps, enjoying getting some amazing chats some going. You'll be glad you did.
Looking for a team to help direct your outreach? Contact a Campaign Now specialist today here or call (855) 329-4327.

Ericka Anderson is a Social Media Strategist, Marathon Runner, CrossFitter, Blogger, Creator of http://SweetLifeEricka.com, creative thinker @Heritage & @DailySignal.