Is your online donation strategy to simply send more fundraising emails? You might want to think again. A recent study from M+R titled Benchmarks 2014 explains how nonprofits that send more advocacy than fundraising emails actually tend to fare better. This is because nonprofits are generally cause-related, so they're really all about inspiring people to give, not just asking them to give over and over again.
This week we want to dive deeper into how the right content can help boost your organization's web fundraising results. You can check out the first part in the series, Five Tips to Skyrocket Donations Online, or the second part, Best Online Fundraising Tools for Nonprofits of Every Size.
Timing is Everything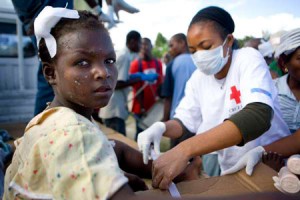 The Benchmarks 2014 report points out how recent events can either help or hurt contributions to your cause. We want to note this report before going into any other part of content marketing, because how you respond can hugely affect the success of your campaign. While this is especially true for political nonprofits, it's true for others as well and can either make your efforts go a lot further with a few more campaigns, or be a total flop and waste of time if a recent disaster or event shifts interest away from your cause for the moment.
Having said that, here are some other tips if the timing is right:
Create clear donor personas
Produce more content
Make it inspiring
Explain why someone should give
Make the ask relevant, creative, and easy
Know Your Audience
Who are your most engaged donors on your website? Who has the potential to be your most engaged? In order to connect with them you need to know who they are. Create personas of your different donors before you start planning or creating any content, and continue to refine those personas as you go. This will help give direction to everything you do. You can download a free template to creating donor personas here.
Why More Content Matters
HubSpot'sMarketing Benchmark Report of 7,000 organizations and companies provides significant insights into digital marketing best practices. Its recent report shows that companies with 51 to 100 pages of content on their websites generated 48 percent more traffic than companies with 1 to 50 pages. To get more donations, you need more potential donors, so a great way to start attracting them is by producing more attractive content.
Heartfelt Personal Stories
What type of content should we produce, you ask? Inspiring content. Stories told from the heart are remembered, retold, and provide a clear demonstration of the personal impact of your programs. Just think about the last time you were inspired to give, whether it was to a religious group, political organization, or business-related cause you believe in. You probably gave because somehow you were convinced your donation would make a positive difference and moved to help make that organization's impact even greater.
For tips on how to get started, check out this webinar, How to Find Stories that Cause Donors to Give Again. It provides some great insights into creating those compelling stories about real people.
After you inspire people to engage with your cause, you want to motivate them to engage with your organization specifically. While you don't want to be too self-promotional, you do want to highlight in an interesting way how your organization is making a difference in relation to its cause. Video can be very effective here.
Express Need, Impact
A story can inspire, but a top-level overview is required to demonstrate the broader need for action. This is where presenting your program's need for support, as well as showing a record of—and potential for—real impact, comes into play. Just check out the American Red Cross's Haiti Assistance Program page for a very well done, real example of what we mean. There's a video, statistics, and a report to explain the situation, the need, and the impact.
Include the Right Call to Action
As we've already noted, making the ask within the content relevant and easy is not something to be overlooked. After the Red Cross has you empathize with the victims and shows how your help is needed and will make an impact, it asks for your involvement and makes it easy to give. Its $10 text message fundraising campaign raised over five million dollars. The timing, messaging, and ask were all aligned.
So there you have it. The perfect recipe for steadily improving your online fundraising with the right content for the right audience. Tell more compelling stories, backed by numbers, and make donating easy to watch those numbers—and, in turn, your organization—grow.
Best wishes in your efforts to really drive donations through generating powerful content. If and when you need some assistance, message us here or give us a call at 855-329-4327.

Jim Wilson is a freelance writer and the founder of PathForeWord, a custom writing and communication consulting service. His career includes over twenty years leading nonprofit communication and publishing operations. In his free time he's involved in volunteer leadership roles involving amateur radio and Scouting. He writes the blog PathForeWord on career topics and K5ND on amateur radio topics.