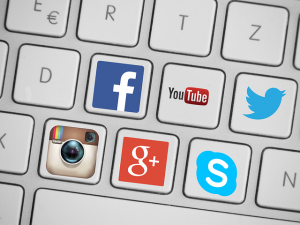 Search Engine Journal has generated a superb infographic on the Growth of Social Media. The numbers are pretty awesome. Facebook now has well over 1 billion monthly active users, double their 2010 numbers. Twitter is at 554 million users, Google+ at 1 billion. If your organization is not actively engaged in social media, it's losing ground and doing so rapidly.
The Campaign Now blog has devoted a considerable number of column inches to the topic of social media in both political and nonprofit fundraising categories. When I last wrote about this topic in "5 Key Factors Needed to Place Social Media at the Heart of Your Nonprofit Communications Plan," I touched primarily on activating social media within the context of your overall communications plan. It looked primarily at engaging your audiences of supporters and potential supporters by telling your story.
With this post I'm digging deeper into the next layer of influence, where your supporters share your message to help influence their social media friends and acquaintances. The insight I've tapped is provided by The Georgetown University Center for Social Impact Communication in cooperation with Waggener Edstrom Worldwide's Social Innovation Practice.
Their study "Digital Persuasion, How Social Media Motivates Action and Drives Support for Causes" shows how donors are increasingly moving from face-to-face activated support to Facebook and social media activated support.
Influencing Others Online
The fascinating finding is that social media, both for you and for your supporters, is all about influencing others. The survey found that 76% agreed that it's important for them to personally influence others to care about the charities and causes that they care about. That's right. Your supporters are just as eager as you are to bring more support to your cause.
They cite that their reasons or motivations for sharing information about their favorite causes include:
61% are proud to be affiliated.
61% want to influence others to support the charities they support.
58% state that it makes them feel like they are having an impact.
41% want people to know that the cause has impacted them personally.
Cause Conversations are Online
One big finding was that people are now considering social media their top source of information about causes they support. A whopping 82% agree that social media is effective in getting more people talking about causes or issues. This is a considerable change from previous research that identified face-to-face interaction as the primary method of gathering information about their favorite causes.
A significant 55% agreed that social media is effective at raising more money for a cause. They also found that 65% stated their primary source of cause information came from family members on social media versus 48% face-to-face.
The social media channel of choice was Facebook with 78% identifying it as the most effective at getting the word out. Twitter came in at a distant 8%, YouTube at 5%. They also found that 95% of survey respondents follow a brand, company, or organization on Facebook. Also that 47% support causes on Facebook. Of those, 67% said that they follow the cause in order to publicly display their support to their friends.
Does your organization have a Facebook page? These numbers should be significant motivators for establishing that page and if you do have one, to spend more time curating the content and communicating to your supporters—and as a result reaching their friends with your messages.
Making a Difference: Online versus Offline
The survey found that 94% somewhat or strongly agreed that supporting a cause or charity in person makes them feel like they are making a difference. This was not much higher than the 92% that said donating money makes them feel like they are making a difference. Another 78% said that supporting a cause through social media makes them feel like they are making a difference. So you can see that in person and face-to-face does have a bigger impact, but social media is still ranked pretty high.
The survey found that the big advantage of social media was convenience:
67% said they can support the cause at a convenient time.
64% said it takes less time.
56% said it gets the word out more quickly.
53% cited ease of demonstrating their support.
Don't forget that this applies to your online donation pages as well—make it easy and ubiquitous on your website. Plus, provide a Facebook link so people can share that they've supported your programs and cause.
Storytelling: Making Action Happen
In addition to influencing your supporters and the cascade effect of their own influence, social media can drive action. From this study a significant 55% of social media followers have been inspired to take further action. That action included:
68% donated money.
53% volunteered.
52% donated clothing, food, or other items.
43% attended or participated in an event.
40% purchased a product to benefit the cause.
This is where the rubber meets the road. It's how you can generate action based on your social media communication along with your growing list of followers, who now become financial and volunteer supporters.
There's More!
This survey is rich with information on the impact of social media on influence as well as calls to action. I encourage you to look deeper, particularly at the section on Cause Influence Segments. Here they've identified four categories of supporters using behavior, demographics, and attitudes. Examining these categories can help you build an action plan designed to increase engagement with each segment or identify those with the highest chance of success for your organization.
Need some help navigating social media and communication plans or fundraising campaigns? Campaign Now has a great deal of experience and expertise working with nonprofits, associations and political campaigns on all aspects of communication and fundraising. Contact a specialist today here or call (855) 329-4327. Or you can sign up for our special offers and latest news.