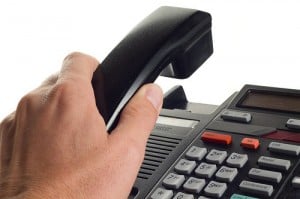 In my previous post, "Back to Basics with Donor Relations," I wrote about the four basic elements of donor relations: donation acceptance and management, acknowledgment, donor recognition, and reporting. That's the blocking and tackling of donor relationships, but the rest of the story is focused on developing a relationship so that your donors stay with and support your organization.
To give an idea of the importance of donor relationships I quote from Amy Sermershiem's presentation at the South Carolina Association of Nonprofit Organizations given earlier this year:
Cost to acquire a new donor is six to seven times the cost of retaining existing donors.
Donor retention is now roughly 39%—six out of every 10 donors are lost in the first year.
A 5–10% increase in donor retention can DOUBLE the lifetime value of your donor database.
From these statistics you can see that donor retention makes a big difference for an organization. The survey data also shared the main reasons people lapse in their donations are that they can no longer afford it (54%) and death/relocation (16%). The remaining issues relate in some way to the donor's relationship with the nonprofit. Key elements were that other causes were more deserving, the organization didn't acknowledge support, the organization didn't inform donors of how their money was spent, support was poor, and so on.
To address those critical relationship elements, here are six keys steps to maintaining a strong relationship with your donors:
Clear and Open Communication.

Clear, direct, honest communication is critical to any relationship. Donors have given their money based on an emotional connection with your organization and its programs. You absolutely must keep in touch with the donors and communicate openly about all issues that arise. After all, they are committed and truly want to know what's happening and how they can help.

Be Responsive and Follow Up.

As with any relationship, there will be problems and concerns that occur from time to time. Be responsive to any inquiries. Even better, keep your donors informed of issues before they even have the opportunity to ask about them. Should concerns arise that you cannot address on the spot, you must follow up with your donors and let them know that their anxieties are being addressed. The simple act of following up, even if the concern cannot be resolved, will go miles in building your relationship with your donor.

Deliver on Your Promises.

NGOConnect's post on "Program Management" covers a lot of ground, but one of the best insights is on making and delivering on your promises. They cite the need to first make realistic commitments. Then make sure that you meet those commitments or keep in close touch with your donor to apprise them of the changes or delays that are necessary. Once more, this leads to keeping your donor informed on all aspects of their donation and your commitments.

Event Attendance.

Make a special effort to get out to all, or nearly all, of your organization's special events. You need to be openly supportive and your visibility with donors and volunteers will go a long way in building relationships. In addition, reach out to your donors and do what you can to encourage, facilitate, and support their attendance at your events. This will keep them engaged and remind them of why they support your organization in the first place.

Donor Visits to Programs.

Engaging donors in your events is a great way to keep them in touch with your programs. Even better is to get your major donors into the day-to-day heart of your program through special visits. As you know, donors have made an emotional commitment to your programs and seeing them in action can not only reinforce those original feelings but also provide them with stories to tell others in their network who may also be inspired to support your program.

Celebrate Success.

I like the recommendation from Veritas Group in their post "How to Create a Dynamic Strategy for Every Single Donor" that suggests sending quarterly "You Made a Difference" pieces to everyone on your list. They also suggest that these YMAD notes are sent more often to major donors. This is celebrating the success of their donation and reminding them of why they supported your organization in the first place. It is also pointing out that they made a wise and productive investment in your organization.
This list could have had 10, 20, or 30 more steps to maintaining a strong donor relationship, and I'm sure you could add many more of your own favorites. Even so, in my mind it all boils down treating people fairly and honestly, acting professionally, and taking some time to celebrate successes along the way.
Let me know what you think in the comments field below.
Need some help navigating your fundraising options or building a campaign? Campaign Now has a great deal of experience and expertise working with nonprofits, associations, and political campaigns on all aspects of fundraising. Contact a specialist today here or call (855) 329-4327. You can also sign up for our special offers and latest news.