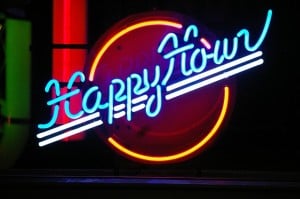 It was a landslide victory for Republicans in the 2014 mid-term elections, but how did the GOP get so many people to turn out and vote them into office? It was not just because people were tired of President Obama's policies. There was a conscience strategy behind a booming Get Out the Vote(GOTV) campaign—and it worked.
Post-victory, it is important to look back and what worked and how it can be improved upon in the future. Additionally, people get lazy when their Party is already in office so GOTV in mid-terms—where you already hold the majority—is actually even more important. Campaign managers and staffers know it is never too early to start thinking about GOTV for the next election cycle so let's talk about the importance of having a strategy that works.
1 Social Wins. Now that everything we do can be documented online and shared with friends, the social pressure—and encouragement—to vote may be the most important factor in GOTV. As social media and online applications grow more sophisticated, there will continue to be ways to integrate GOTV strategy in more powerful, personal, and effective ways. Stay ahead of the curve on the technology behind social reach advertising to ensure this top priority gets the attention it deserves.
2 The Registration Factor. Getting registered to vote is simple, but it is still one of those "annoying" things people have to take care of. Do not leave the responsibility of finding a place to register up to the slackers. Select your demographics and show up where they live, work, eat, play, and sleep. Snatch them up and even the irritated will be likely to take 30 seconds to register. There are key places to appear so do some research and camp out where you will get the most bang for your buck.
3 Constant Contact. Once registration is in full swing start making use of the new voter lists available to you.Grabbing new voters when they first register is fundamental in creating a new relationship with long-term potential. You want to make a positive impression right off the bat, while new voters are still patting themselves on the back for doing their civic duty to register. Continue to show up at public places where they hang out, showcase your message in creative ways that appeal to specific demographics, and cultivate experiences that will stick with them after they leave the room.
4 GOTV Ambassadors. There are members of your campaign staff and there are regular people you can inspire to help you as campaign ambassadors. These folks never planned on being involved but you reel them in with opportunities like:
Pizza parties
Happy hours
Free t-shirts, stickers,pens, etc.
Focus group participation with candidate
Perks for friends and family
Personal thank yous from the candidate at speeches and events
5 Online Ambassadors. Different from traditional GOTV ambassadors, online ambassadors are individuals of influence you specifically recruit to work with you throughout the campaign. Writers,bloggers, and Twitter and Instagram influencers have large mouthpieces and few gatekeepers. Create a specific strategy to feed them positive stories, easy and interesting coverage, exclusive interviews, photos, and more. Give these content creators a reason to be on your side. They want to traffic and buzz—sodo you. Work together with like-minded individuals to cultivate a GOTV effort like none other.
6 Verbal Commitment. You need a solid GOTV canvassing team that can utilize your campaign's well-integrated walk book to scour the most crucial neighborhoods and get people committed to show up onElection Day. Getting a verbal acknowledgment from voters about when they plan to show up to vote will help cement their commitment in their minds. Assume you will be hanging out at the polling station most of the day and ask your potential voter this: "So, what time will I see you at the station on Tuesday?" Research shows that people make a specific plan, they are more likely to follow through.
7 Merging Offline and Online. The richest experience a potential voter can have will occur when their online and offline experiences merge. Registering to vote offline, then seeing that experience reach them online via email or advertising right afterwards will secure that commitment to vote. Additionally, constantly communicating with potential voters online through email and advertising will set them up to join you offline at an organized event. When the online and offline worlds collide,a strong bond forms. That is why it is important to recognize the power of social media in real time. Creating a campaign hashtag to use at events or implementing real-time Twitter conversation in the room will make your candidate seem like a more ingrained part of someone's life. They will, therefore, feel more obligated to take time of out of their day to vote.
8 Well-Executed Events. Organizing a successful event for your candidate in a popular, easy access location will work wonders for your GOTV efforts. Be strategic about where to hold the event—whereare the voters you really want to hit? Meet them in their world. Be sure you get the optimal time, date and place—as well as knowing which issues to focus on. An inspiring campaign speech will change someone's mind about voting for you or not in a second. Ensure the event is well integrated with social media by having people do things like "check in" on Facebook when they arrive, send a pre-populated tweet with hashtag attached, have a social media photo booth and social media kits to take home with them to use later. Fill the event schedule with short, interesting bursts and do not let anyone leave without asking them if you will seethem on Election Day at the polls!
These are just a few ways you can prioritize your GOTV efforts in the next election cycle. Even the best candidate in the world will not win if they do not have an effective campaign team behind them getting out the vote at critical times.
The power of social media in GOTV will make or break a campaign these days so take these ideas to heart and map out how you will use them. Time is already counting down.